Commitment to the environment and to its guests
"Ocean Free & Ocean Freedom" - Cairns Premier Great Barrier Reef & Island Tours
Cairns Premier Reef & Island Tours'…
…is passionate about giving you the most personal, customer-oriented Great Barrier Reef tour possible.
Cairns Premier Reef & Island Tours'  operates two personal Great Barrier Reef Tours operated by Taryn + Perry -owners of Cairns Premier Reef & Island Tours. This locally owned and family operated company was borne from a desire to give travellers the best and most personal, customer-oriented reef experience possible, whilst ensuring a high respect for safety and passion for looking after the reef. Operating for over 25 years, Perry and Taryn personally promise to give all their guests the best possible experience in any conditions that may present on the day.
…is strongly committed to sustainable practices and looking after the reef.
It is of utmost importance to them that their crew also share their passion for customer care, safety, the reef and really connecting with the guests to offer a wonderful everlasting experience of the Great Barrier Reef! By engaging all guests and giving them a real "connection" to the reef – they believe – will make people want to make small positive environmental and lifestyle changes in their lives – the sum of which can lead to great outcomes.
"Our take home message is for all guests to have an appreciation of the incredible coral reef and marine life, and then value and understand the importance of looking after this magnificent icon for the enjoyment of future generations."
…is strongly committed to following all Great Barrier Reef Marine Park Authority regulations and guidelines.
All our GBR sites visited are situated in the highly protected parts of the Marine Park and fall under the protection of the Great Barrier Reef Marine Park Association guidelines.
"Due to Ocean Freedom's  commitment to eco friendly sustainable tourism it  is listed as a  "High Standard Reef Operator"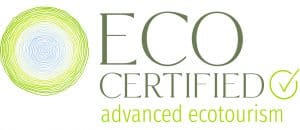 Cairns Premier Reef & Island Tours' continues to be strongly committed to maintaining the very high eco and sustainable practises and ongoing commitment to protection of the environment.
Although the company has always operated boutique-style eco friendly operations since the early 1990's, Cairns Premier Reef & Island Tours'  gained its formal accreditation in 2009 and maintaining this Advanced Eco Certified certification includes their commitment to:
1996 – ongoing. Continued education of environmentally safe snorkelling and diving practices on board our vessels' normal daily operations
1996 – ongoing. Never used any single use plastic plates, cutlery, cups or plastic straws on either vessel.
Late 1990's– ongoing. Specific site control – continued support for COT'S (crown of thorns eradication programme).
Late 1990's ongoing. Updated books Ocean Freedom's Treasures and Ocean Free highlighting our reef areas with passengers encouraged to become guardians of any marine life they may have photographed on the day.
2010 – ongoing. Continued annual coin collection on board every November on the boat with 100% going to local turtle rehabilitation. Changed to month of May in 2019 when "November" collection became "Movember"  (at request of crew for awareness of men's health). Collection was coins in a sealed collection box and amount collected never known to us. In 2020 plans for implementation of a more efficient system to enable us to accurately record any of our donations. COVID then took over with focus on business survival and limited passengers so all collections momentarily ceased.
Continued Support of Marine Tech school.
2012 – ongoing. Company when flying domestically or internationally always pays for the carbon offset
2016 – Updated Guardian books of Ocean Free and Ocean Freedom by David Witherall  – one of our Interpretative projects' personnel
2017 – Ceased sales of bottled water on both boats – provide chilled water onboard.
2017 – ongoing. Research into cleaner energy options.
2020-2021: Updated all site-specific interpretative material on both "Ocean Free & Ocean Freedom" – including site maps and fish ID
2020-2021 Further development of engaging activities with our specific site "Ocean Free & Ocean Freedom" Fish ID card game
2021 – April – Awarded "Green Travel Leader" by Ecotourism recognising 10 years of providing sustainable and responsible Great Barrier Reef Tours
2021 August – set up "Reef Survey" school education option  using  GBRMPA Eye on the Reef programme – for small  groups of students of minimum 14+yrs age as exclusive private charter.
2021 October – Meetings started in earnest in regard to ongoing project to be revealed..
2021 November  – committed to the purchase of trees in a regeneration project in the Daintree – supporting local projects and further reducing our carbon footprint with more exciting plans in the coming months. Waiting to hear back on IT/barcode set up from the company.
2022 – January – started the process for our  Marine Biologist Tour experience
2022 – re-instating Turtle Rehabilitation collection  and starting Tree Purchasing collection using a barcode to enable guests to donate more effectively (coin collection now less popular) and easily on board on any day or online when booking, and also allowing us to accurately record donations generated through our operations and to give our guests a recognition certificate to demonstrate their contribution to our projects. This has been delayed by IT set up but still on track for mid 2022.
2022 – June:  The company has invested in carbon offsets and, through "Carbon Neutral",  has permanently surrendered 40 tonnes of Co2 -e emissions.
So, to our valued guests, come and learn about the Great Barrier Reef in a fun and informative way – do all or some of our activities – your choice.  If you are interested make sure you ask our crew – they are always willing to inform!
Also travel with the knowledge that this company truly cares .. about the environment, about the reef, about our team, about our valued guests and our local community.
Be mesmerised by our informative, personal  Snorkel Tours with our Master Reef Guide or Marine Naturalist
Take our optional extra dive and plunge a little deeper to see the Great Barrier Reef up close and personal
Be mesmerised by the abundance of reef life and if interested ask about  our Coral Nurture programme or other sustainability projects – our crew will always be willing to pass on their knowledge throughout the day
Learn how you can be involved in our journey for good– if interested, enquire about our new optional extra sustainability activities on any day  info@oceanfree.com.au  – must be pre-booked and subject to availability!
What are the most recent projects?
Our continued philosophy: To provide the most personal, responsible, customer-oriented Great Barrier Reef experience and truly "connect" our guests to this amazing natural icon, with the knowledge that once they have had this surreal experience, they will naturally want to protect it and make little changes in their everyday lives.